Assigning a New Tag to a Drawing Document (or Folder)
Tags in the Document Menu can be used to filter drawing documents based on the assigned tag. TouchDraw 2 contains default tags that can be modified and/or used to filter drawings and folders in the Document Picker.
A new tag can be assigned to a drawing document (or folder) through the Document View, by completing the following steps:
Step 1: Perform an extended press over a drawing document (or folder) within the Document View.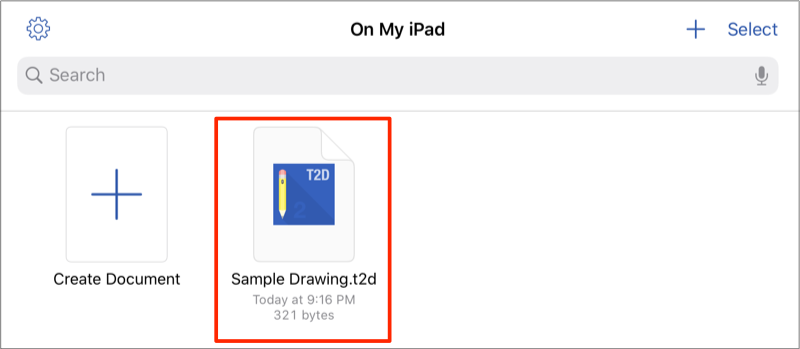 Step 2: Tap on the Tags option in the Contextual Menu.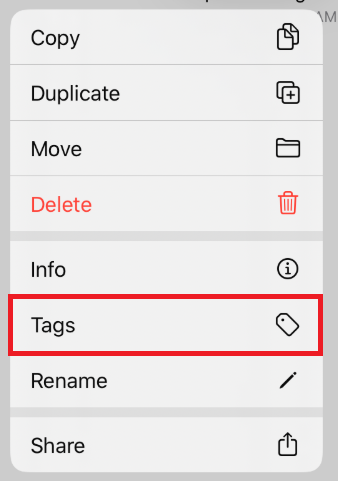 Step 3: Tap the Add New Tag option.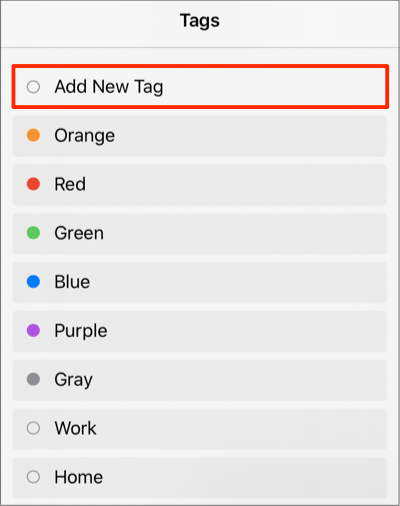 Step 4: Enter a Name for the new tag and select a Color (if desired). It will default to white.

Step 5: Tap Done in the upper right corner.

Note: Once the tag has been created, you will be able to assign it to the drawing document (or folder).
---