Assigning Existing Tags to Drawing Documents (or Folders)
Tags in the Document Menu can be used to filter drawing documents based on the assigned tag. TouchDraw 2 contains default tags that can be modified and/or used to filter drawings and folders in the Document Picker.
An existing tag can be assigned to a drawing document through the Document View, by completing the following steps:
Step 1: Perform an extended press over the drawing document (or folder) to open the Contextual Menu.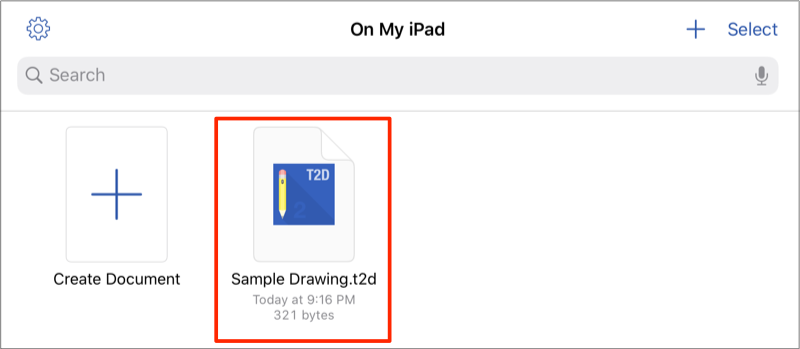 Step 2: Tap on the Tags option in the menu.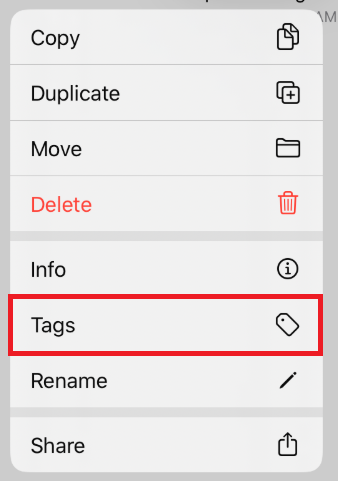 Step 3: Tap on an available tag to assign it to the document. Assigned tags will have a checkmark next to their name.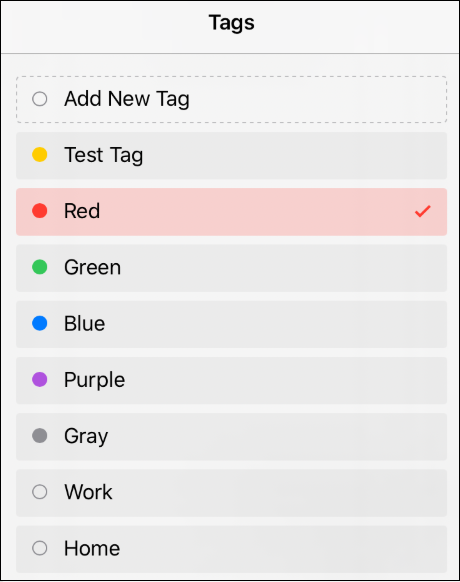 Step 4: The drawing document will have a dot matching the color of the assigned tag.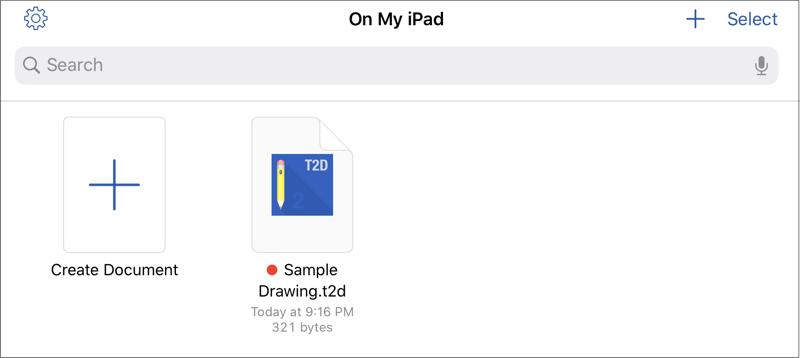 Note: More than one tag may be assigned to a drawing document or folder by performing the steps above.
---