Document Picker User Interface
The Document Picker is divided into four sections: Top Toolbar, Document Menu, Document View, and the Bottom Toolbar. It can be used to create and manage drawing documents (or folders) within TouchDraw 2.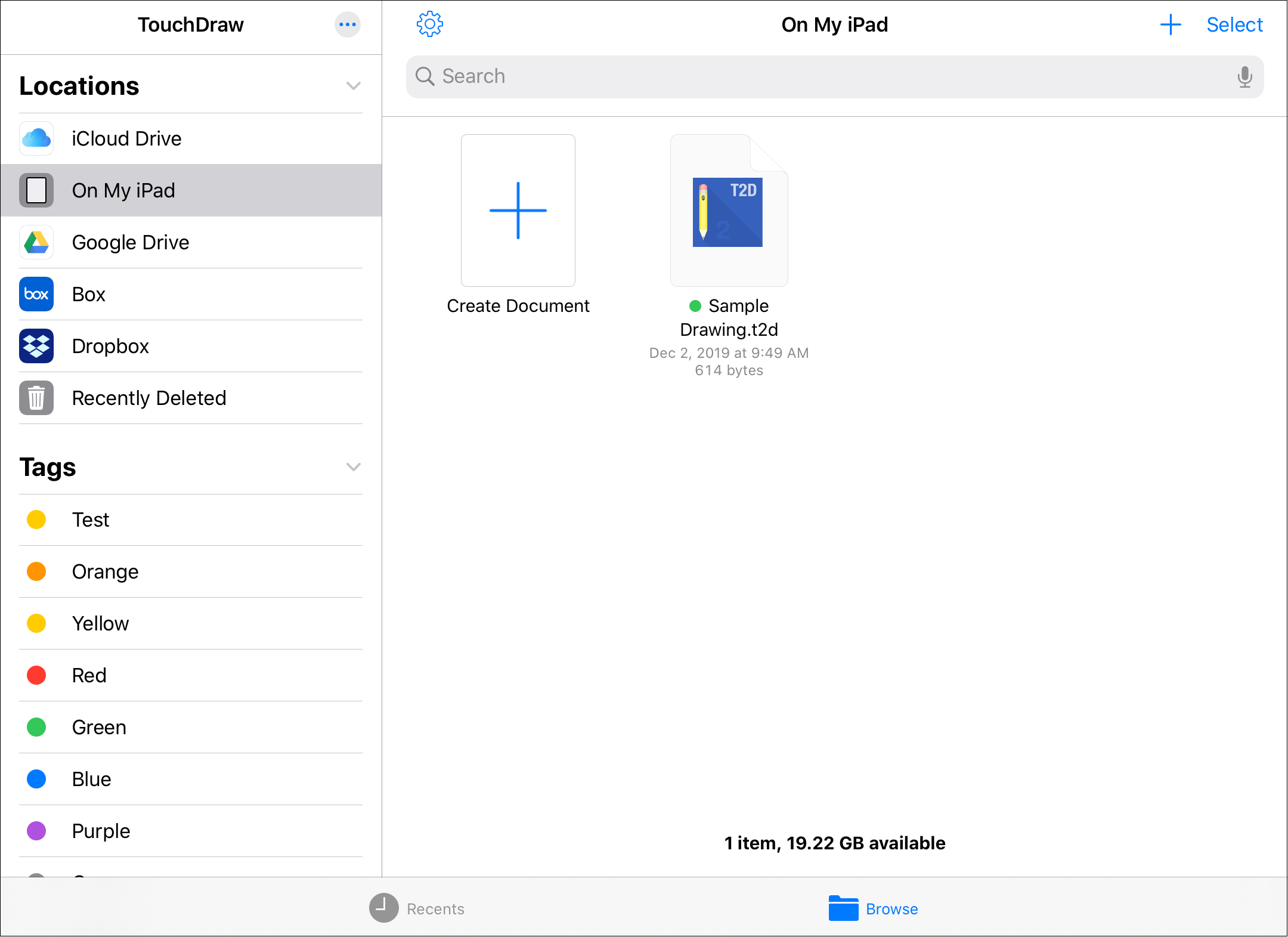 Click or Tap on the Document Picker section to learn more about its features.
| Section Name | Description |
| --- | --- |
| Top Toolbar | The Top Toolbar provides access to preferences within the TouchDraw 2 application and can be used to create a new drawing document or to select drawing documents for File Management functions. |
| Document Menu | The Document Menu is located on the left hand hand side of the Document Picker (Landscape Mode) and can be used to access saved drawing documents or folders. |
| Document View | The Document View is located on the right hand side of the Document Picker (Landscape Mode) and shows all folders and drawing documents within a selected parent directory within the Document Menu. |
| Bottom Toolbar | The Bottom Toolbar provides access for browsing all folders and drawing documents within a selected location and the most recent documents. When one or more drawing documents are selected, it may also be used to access and perform File Management functions. |
---
Table of contents
---