Importing a Drawing Document (or Folder)
In addition to be being able to open native TouchDraw 2 documents, TouchDraw 2 also has support for opening other file types. The list of supported file types are:
TouchDraw Native (.t2d)
Scalable Vector Graphics (.svg)
Visio XML Drawing (*.vdx)
Portable Network Graphic (.png)
JPEG (.jpg, .jpeg)
BMP (.bmp)
TIFF (.tif, .tiff)
Enhanced Metafile (.emf)
Windows Metafile (.wmf)
Note: When a drawing document is opened that is not in the native TouchDraw 2 format, it will automatically be converted and a TouchDraw 2 drawing document will be created from it.
Files may be accessed and imported into TouchDraw 2 using one of two methods:
Directly within the TouchDraw 2 Application
Import from 3rd Party Applications (Mail, Gmail, Dropbox, etc.).
TouchDraw 2 Application
Drawing documents can be opened directly from a parent directory outside of the local device storage and can be copied or moved from other parent directories to local storage.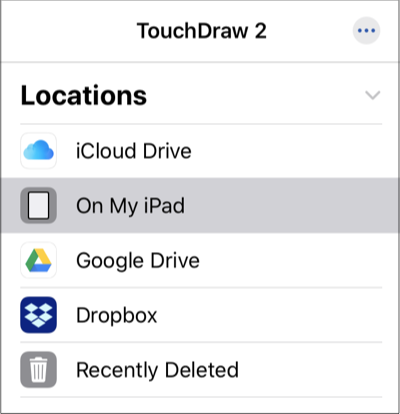 To learn more, please see the following pages:
Import from 3rd Party Application
If a drawing in another application is accessible, use the built-in Open in… / Copy to TouchDraw 2 capability to send the drawing to TouchDraw 2 from the other application.
For example, if a TouchDraw 2 drawing is received via an email message, tap on the drawing document to open the preview pane and then press to view more options.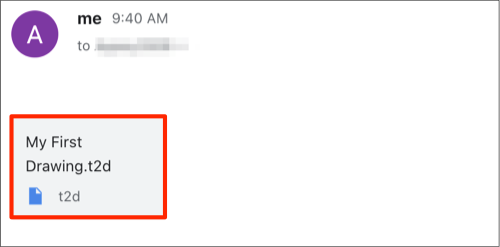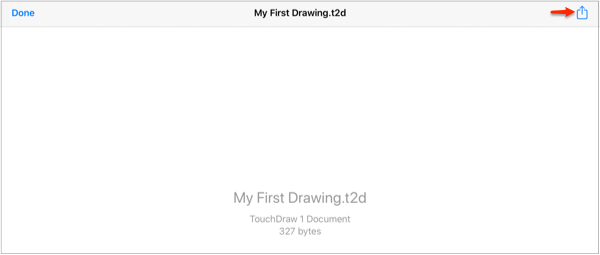 Touch and Drag to the right in the pop-up window. Then press on the More (…) Button.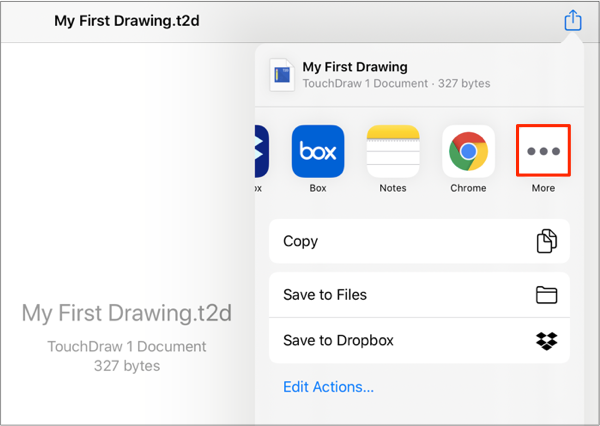 Finally, tap on the Copy to TouchDraw 2 option in the menu. The file will be converted to the TouchDraw 2 format and opened within the Drawing Editor.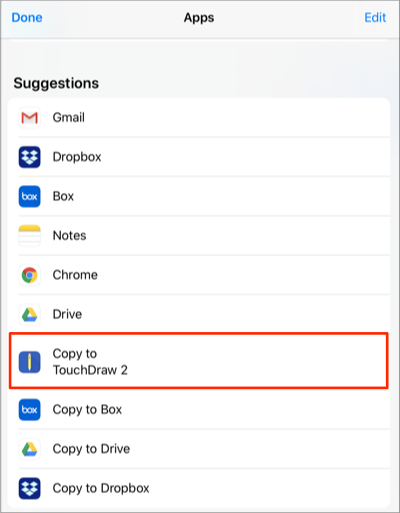 Note: The steps will vary per application when importing a drawing from a third party application.
---