Document Picker
The Document Picker will open when the TouchDraw 2 application is first launched. This screen functions as the user interface for managing drawing documents that have been stored on the iOS device, in iCloud, or within a cloud storage provider app (DropBox, Box, Google Drive, etc.).
As shown below, the Document Picker is split into two views. The Document Menu resides on the left hand side and the Document View resides on the right hand side of the screen.
It will appear as shown below when in Landscape Mode. When in Portrait Mode, the left panel will automatically be hidden and can be accessed by pressing on Locations.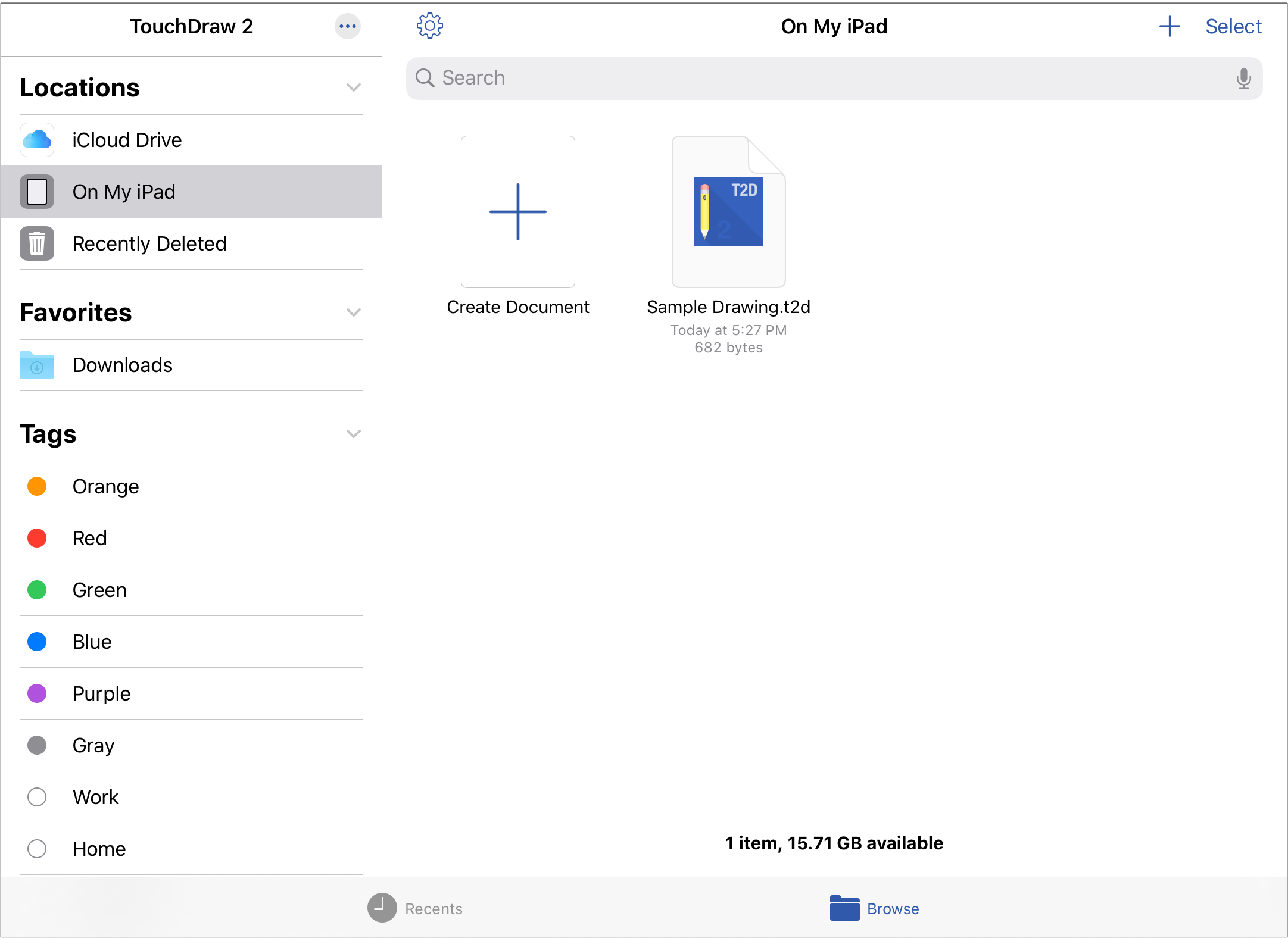 The Document View may contain folders and individual files depending on the selected document location within the Document Menu. To scroll through the drawing documents within the Document View, simply use a downward or upward swipe gesture to move through the pages.
Note: Please refer to the Document Picker User Interface page to learn more about the Top Toolbar, Bottom Toolbar, Document Menu, and Document View interface features of the Document Picker.
---
Table of contents
---